Today, good friend and fellow scribe, Greg Chapman, is here to talk about his debut novel Hollow House, and the characters that call Willow Street home. I was lucky enough to get an advance read of the story, and Greg's nailed the use of grey characters (my favourite kind). Add an abandoned house with a checkered history, nosy neighbours, and an up-and-coming serial killer… well, you've got quite the cauldron of chaos.
*hands over mic* You're up, Greg!
There's a saying that goes something like, "For evil to thrive, good men need do nothing."
Which begs the question: if evil were to appear in the form of a creepy old house, in a normal everyday street in today's era, how many of the people living there do you think would care? And how many would have the courage to take on that evil?
This, is in essence, the crux of my debut novel ­– Hollow House.
Morally ambiguous characters fascinate me, especially in the horror genre. I mean, honestly, no one is perfect, right? We all have flaws, and some of us even choose to do bad things. These types of realistic characters are perfect for horror novels, and perfect for evil entities looking to return to the real world.
There are thirteen main characters in my novel: there's a dysfunctional family of four (the Campbells), the old Markham couple (Mr Markham being a veteran of World War II), the Cowley family (divorcee Alice, her son Dale, and her suicidal daughter Amy) journalist Ben and his lonely wife Megan, and of course, Darryl Novak, a rookie serial killer who follows in the abusive footsteps of his dear-departed mother.
Any of these characters could live on your street, and any street could have a creepy house on the corner. What do you think their chances would be of combating the evil within – and without – if they aren't willing to face their own demons?
When I started writing Hollow House, I knew it wasn't going to be your typical good versus evil tale. It's going to be hard for readers to find any heroes in my tale. Sure, there will be some you will sympathise with, or even relate to, but like? I'm not so sure.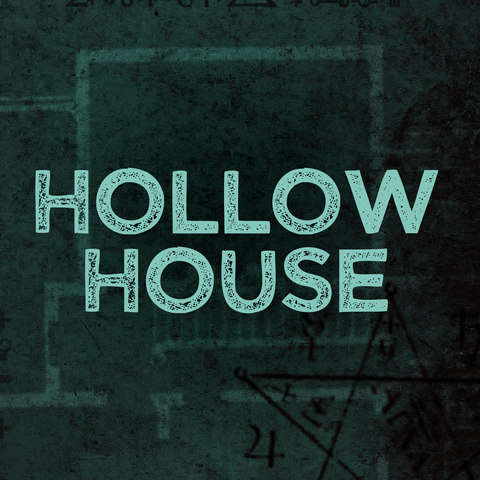 If there's a novel that you could compare Hollow House to, it's probably Stephen King's Salem's Lot, a modern retelling of the Dracula story, but set in a small town. The people who live in the town are the focus in King's novel, as they are in mine. And I, too, choose to put my characters through hell – a relentless downward spiral they find more and more difficult to escape.
It was a lot of fun to write, but unless you love horror fiction, you might not find much light within its pages. My only hope is that you recognise these characters enough – and care about them enough – to see if they survive.
Check out the trailer for Hollow House here.
Hollow House is published by Omnium Gatherum Books, and made its debut July 25, 2016.
Get yourself a copy!