Mount-up, my friends, Cohesion Press' submission period for the next in the SNAFU series is upon us! SNAFU: Dead or Alive is open for subs, and we want your best weird western, action, horror stories.
As the editor-in-chief for Cohesion, and as is my wont, I always supplement the guidelines with my thoughts on the process and detail what we're looking for and what we most definitely do not want to see in the slush pile. As is also my wont, this post will be filled with gifs to visually enhance this post because snark via gifs is such fun!
Right, don your riding boots and ten-gallon hat, let's get this rodeo started!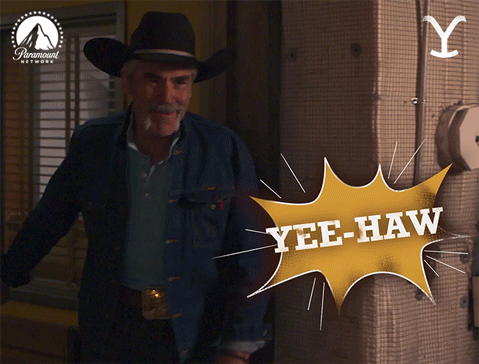 If you've read this far, I'm also hoping you've read the guidelines (super important), and understand that we want ACTION and MONSTERS within the theme of weird westerns. Both of those points are vitally important. No action? No sale. No monsters? No sale. If you don't hit theme? You guessed it: no sale.
All the SNAFU series are action-based, military horror anthologies, and I cannot stress enough how that action has to be there if not from the get-go, then pretty soon after. We get a lot of submissions, and you need to grab my attention pretty damn quickly, make me want to read on. Make it impossible for me to not read on. Do that with action or with monsters or with a character(s) I'm invested in… or a combination of all. Give me the heroes and the villains, the hero-villains, monsters that roar and those that slither through shadows. Ignite your imagination of the nightmare kind and put that pen to paper.
There are three phases to the submission period. The first is slush, where I read all the stories and your tale is either rejected or moved to a longlist (note: no feedback on slush rejections, please don't ask). From the longlist, all stories will be read again and either rejected or moved to the shortlist (note: no feedback on longlist rejections). From the shortlist, the ToC will be selected. Feedback will be given on shortlisted rejections. No acceptances will be given until the submission window is closed, and while we move to make this as quick a process as possible, we are diligent in our decisions, which means don't expect an acceptance letter the day after the sub window closes.
Right, so now we get to the DO NOT WANT part of this blog post, and while these are mentioned in the guidelines, they always need to be amplified because there are those who either fail the comprehension part of this, or just choose to ignore it. Do not be that person.
The fact that I have to write a post for every sub window about the DO NOT WANT goes to show that this is an issue we continue to have. I like my eyes, do not subject them to the following:
Rape as a plot device/backstory
White saviour stories
Racism, bigotry, misogyny of any kind in the narrative voice
Child abuse/paedophilia (can't believe we have to say this, but we do)
Rape as a plot device/backstory (yes, we have to say this twice)
Fanfiction or derivatives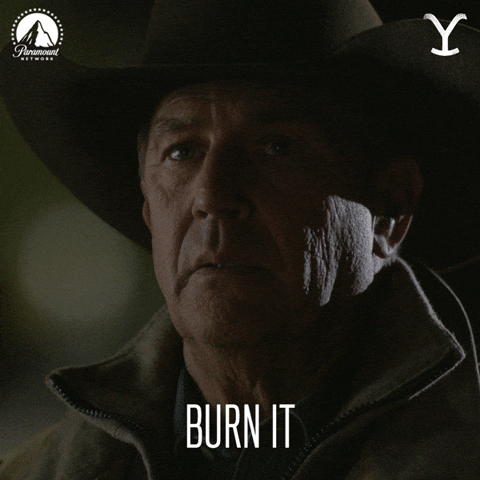 The moment I come across any of that shite in a story, it's an automatic rejection. No correspondence will be entered into. There is no justification you can try to make that will have me listen. Guidelines are there for a reason, and the DO NOT WANT is a big damn part of that. If you have any of the above in a story you're thinking of sending us, rewrite or send it elsewhere – we don't want it. I cannot make that clear enough.
One of the other things I'd like to address is that this theme might have us see a propensity for white saviour stories. Don't do that. Don't write that, and if you think you should, then we don't want to see it. You may think this theme is ripe for sending us that kind of shitfuckery, but you'd be so very wrong. We ain't buying.
So many rules! (Guidelines, actually.) But they're there for a reason, and if you can't adhere to them, that tells me you're likely not someone I want to work with through the editing stage.
Ah, the editing stage. Yes. Your work will be edited. It could be a light edit, it could be a heavy edit — this is dependent upon each story. I am of the mindset that the author-editor relationship is one of mutual respect, and I'm happy to have discourse however, we at Cohesion edit for a reason and we will reject a story (even at ToC stage) for any of the following:
rude and/or derogatory comments
failure to implement edits and/or rewrites in a timely manner (we work to deadlines)
requesting a male editor (true, and shitty story)
attempting to slyly add words/phrases to your story that hit the DO NOT WANT marks listed earlier in this post (also a true and shitty story)
Right, that seems to be it from me for now. (Finally, I hear you say, and fair call, compadres.) But I will add that if you're unaware, the SNAFU series is read by Tim Miller (Blur Studios), and some of the stories published in our editions have appeared in his animated series Love, Death & Robots. So send us your absolute best work. Unleash your monsters, and give us action that has our pulse quicken and our mouths run dry.
And one final note:
We actively encourage submissions from all cultural backgrounds, ethnicities, and identities. Storytelling is for everyone, and we are richer for it when all voices are heard.